Information of training providers and the range of different courses has been compiled for your convenience only. SSR makes no warranties on individual suitability of training or accuracy of information and recommend that courses and providers are independently reviewed.
Why Earn an ASIS Certification?
Validate your security management expertise
Be globally recognised by your peers and industry
Get a competitive edge in the marketplace
Enhance your career and earnings potential
Broaden experience and training from

 

law enforcement and military

 

backgrounds
Gain personal satisfaction and professional achievement
Click on the ASIS logo to be directed to their site.
Deltar-TS is a full service training and risk management consultancy, focusing on areas involving high levels of complexity,
organisational integration and potential catastrophic risk / loss
Deltar-TS works with clients to understand the complex nature of the world that they are operating in, to develop effective corporate strategies to mitigate and manage those risks, and to develop risk management capabilities across the organisation that will allow them to respond in the most appropriate and effective manner in the event that a crisis event is triggered.
Our work is built up cutting edge-academic research, global best practices, case studies and real-world experience in developing and managing risk and resilience in some of the world's major corporations and NGO's, as well as global sporting and other events.
In the modern world, security and risk managers can no longer claim that they are in control of factors such as terrorism, climate change, social and political instability, natural disasters technological breakdown, supply chain failures or any of the other myriad threats could cause disruption, and potentially catastrophic destruction to their operations.
Deltar-TS can be your guide in the world of seemingly formless chaos associated with modern crises and disaster events, and can help you plan and prepare for any eventuality. Click on logo for website
*NEW* 3-day Level 4 certificate in risk and crisis management programme is now an Ofqual-regulated 'Level 5 Management Award in Corporate Risk and Crisis Management' apply now!
The iSMTA has been established to provide inspirational and innovative training by subject matter experts to people wishing to obtain valuable qualifications and


certifications in their chosen sectors. Our range of IQLevel 1to 5Awards, Certificates and Diplomas obtained through e-learning, provide you with the qualifications vital for today's highly competitive world. Click on logo for website
Clik on the ISMA logo to be directed to their site.

The International Security Management Institute (ISMI) is a global security management association connecting professionals. CSMP® Accredited Diploma students include professionals from over 100 countries representing 7 out of the world's biggest 10 companies. For a limited period, membership is free. Click on logo for website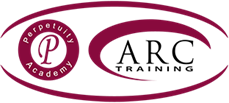 ARC Training is the leading provider of security management training. They specialise in preparing security professionals from all over the world with the knowledge, skills and ability to make a valuable contribution to organisational objectives and to enhance professional credibility. ARC Training is committed to raising standards in security management professionalism, offering a wide range of qualifications, education, training and certification routes for security professionals and personnel across every industry sector. Click on logo for website

CREST is a non profit organisation that provides a recognised career path right from entry into the industry through to experienced senior tester level.  They work with the largest number of technical information security providers who support and guide the development of their examination and career paths. Improving information risk management by raising the level of cyber security and information assurance skills across the UK is a recognised UK Government commitment.  Information Assurance (IA) Certification is widely available to the IA industry but what is less visible is reputable training courses to support learning and development within these sectors. Click on logo for website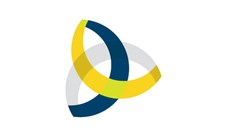 The Register of Chartered Security Professionals was established under a Royal Charter issued to the Worshipful Company of Security Professionals in the UK and launched in 2011.  Registrants use CSyP as a post nominal and are called Chartered Security Professionals. Becoming a Chartered Security Professional is a means of being recognised and continuing to represent the highest standards and ongoing proficiency. It is the gold standard of competence in security. Chartered Security Professionals comply with a Code of Conduct, a Professional Disciplinary Code, and complete Continuous Professional Development each year. Applications to become Chartered are managed by the Security Institute on behalf of the Worshipful Company of Security Professionals. Licensed organisations are the Security Institute and ASIS UK Chapter 208 who can both mentor and support Chartered Security Professional applicants.
(Brochure)