The SSR® Personnel & Executive Profiles salary survey supported by ASIS International is live now for 2024, and reviews more than 14,000 security professionals across all sectors such as financial services, manufacturing, extractives, big tech, service providers, transport and logistics.
All participants will receive a copy of the survey report, to start, click on Salary Survey 2024 or via the attached banner. You can also register to be entered into our free draw and can choose to have a donation made to the ASIS Foundation in your name, sponsored by SSR Personnel or a full entry pass to the in-person ASIS Europe 2024 event.
Visit the ASIS conference 20th -22nd March 2024 a vital annual gathering for those facing complex and fast-evolving security challenges.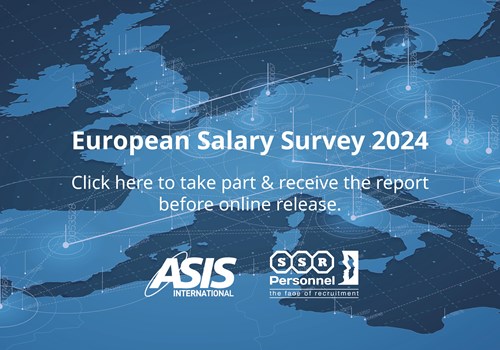 Please share the survey with anyone you believe would benefit from receiving a copy of the final report and encourage them to contribute.