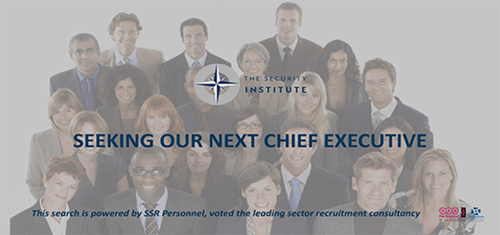 Be part of the 2021 SSR® Sales & Technical salary survey to benchmark salaries and employment trends that affect an increasingly important European security systems manufacturing and installation sector.
To take part simply click the image and complete the survey to register for our prize draw for a £100 Amazon voucher.
We are pleased to be the IFSEC Recruitment Partner 2021. With a CoVid secure physical show planned for the 12 - 14 July 2021 at the ExCeL, London (register now) IFSEC Global will host insightful conferences and exhibition programme giving you access to crucial market information and what is new.
IFSEC International 2021 is your unmatched opportunity to network and do business with the entire security buying chain, discover solutions and see real products put to the test across access control, video surveillance, cybersecurity and more. Learn how to keep people and assets safe, enhance your knowledge, keep up-to-date with legislation, source products and grow your network.
Plus, expand your knowledge into counter-terrorism at Counter Terror Expo, taking place alongside IFSEC International for the first time. At this free-to-attend event you'll meet major figures from government, security, emergency services, infrastructure and more.
SSR® Personnel was established in 1986 and is the leading recruitment consultancy in the sales & technical life safety sectors. We are rated as the global number 1 security recruitment consultancy delivering bespoke solutions recruiting from senior level to managing campaigns for field-based teams. We are experts in identifying specialist talent with contemporary skills that have evolved in response to emerging threat arenas.