Article written for IFSEC Global - 'How to nail interviews'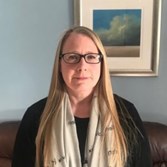 With the onset of a global pandemic and remote working, companies looking to recruit new security personnel have been forced to take a different approach over the past 12 months. While video interviews existed before coronavirus, they are now more important than ever to get right. Karen Muneton, a recruitment expert operating in the global security risk environment and Managing Consultant at SSR Personnel, provides some advice to those looking for a new job or career in security from a recruiter's perspective.
For years, we at SSR Personnel have advocated remote interviewing as part of the process to recruit talented people. It appears to have taken a pandemic to provide the seismic shift, and trust, to get authorised hires to engage in Zoom, Teams, Skype and Facetime. Having a sizable overseas recruitment practice, with applicants based in remote areas of the world, we have experience in the challenges faced by a lack of physical interaction. Instead, as interviewers, we need to rely upon competency-based question and listening to the applicant's answers.
As the recruiter you cannot be in control, in person or on Zoom. I remember being asked by a client if 'Simon always wore his hoody during our interviews'. Or, when Magnus was asked to provide a short overview of his experience, 38 minutes later he drew breath. So make sure you think about this when responding.
You will be asked questions such as: "Tell me about yourself". What the recruiter is actually asking, here, is: "What makes you the best fit for this job from your experience?" You've got one chance to make your answer compelling, so bullet point answers work best. Allow the interviewers to delve deeper later in the interview.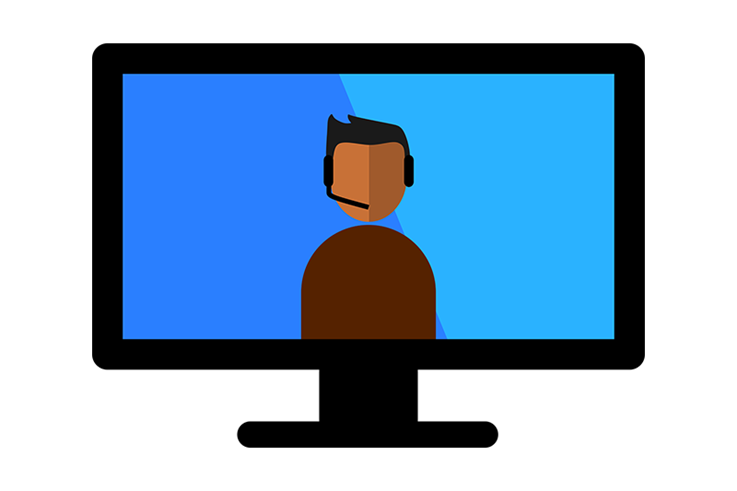 Always remember the questions being asked are about your 'work face' not your 'personal face'.
Ensure your setup is professional
Video calling has become such a constant in life these past 12 months that it has become part of our social lives as well. Applicants need to ensure that they have prepared for the interview by checking their backgrounds, lighting, video name and clothes are suitable.
This may require a mindset shift, particularly for those who have become more acquainted with video calls for social events than professional purposes. Using the backdrop of Bondi beach is only going to annoy the professional interviewer, rather than serve as an ice breaker. Leaving shopping bags and general debris in your untidy flat, is also not advised. So many impressions are made in the first 30 seconds, so make sure your backdrop is uncluttered.
Having your video chat is not like phoning your best friend for a catch up. Log in 10 minutes early for your call. You know who you are meeting, so be personable and use names – the fact names should be on the screen helps with one less thing to remember. You can control your environment, so make sure you're in a quiet, settled place for the call.
Adjusting your lighting can also help. The light should be full on your face, not behind your back or lighting up one side of you face, as that looks a bit 'phantom of the opera-esque'. Be aware that some surfaces can reflect light, so experiment with settings – phone a friend and get their opinion.  I was on a video call the other day and said how well someone I knew well looked. She moved a cupboard door, and her tan was gone immediately!
Equally, video interviews can also be more calming to some applicants – especially when compared to in-person recruitment assessment centres. Video interviewing can be a little more relaxed and help you to ease into the conversation with someone you do not know, or even several people for a panel interview.
Video interview top tips
Overall, the basics of having a good interview remain resolutely the same. Here are some top tips from my experience:
Research the company. Does its aims and values coincide with yours?
Prepare to answer and ask questions. Demonstrate you are interested in the role and company.
Plan and prepare your appearance. If you need to be on-site warn the interviewer if necessary.
Test your video technology in advance, have the dial in numbers to hand, in case they are needed.
Be mindful of your facial expressions & body language – this may be recorded.
Speak clearly and slowly. Use ear buds or a headset as you need to be able to hear clearly and they reduce background noise.
Be confident. Undertake a rehearsal with a friend – you do not interview every day.
Listen before you answer, try not to fill space in with 'ums' and 'ers'.
Switch your mobile to silent or off.
Will Amazon be delivering during your interview? Make sure there are no deliveries scheduled.
Ensure you have practiced your opening and closing remarks.
Ensure your social media profile is consistent with your CV and is truthful, accurate and current.
Most social behaviourists will tell you that traditional (unstructured) interviews are poor predictors of job performance for several reasons. An interview offers a tiny sample about overall behaviour – that is why people tend not to get married after a first date – and untrained interviewers tend to make subjective decisions on irrelevant information such as your appearance and accent.
Dress as you would for an in-person interview, do your research and ask the person setting up the interview on the dress code. Even large tech corporations that a have a relaxed dress code may expect to see a jacket on interview and all hirers expect a degree of personal grooming. Yes, we can see if your shirt is ironed!
SSR Personnel is the official recruitment partner to IFSEC International. SSR provides specialist recruitment and selection services to a majority of the UK and Global 500 companies and enjoys an excellent reputation in the supply of recruitment and staffing solutions for security roles.
-
IFSEC International 2021 is your unmatched opportunity to network and do business with the entire security buying chain, discover solutions and see real products put to the test across access control, video surveillance, cybersecurity and more. Learn how to keep people and assets safe, enhance your knowledge, keep up-to-date with legislation, source products and grow your network.
Plus, expand your knowledge into counter-terrorism at Counter Terror Expo, taking place alongside IFSEC International for the first time. At this free-to-attend event you'll meet major figures from government, security, emergency services, infrastructure and more.
---