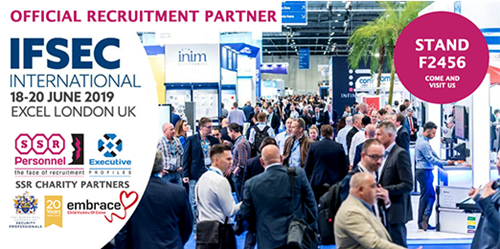 IFSEC International is the biggest security exhibition in Europe which takes place over three days at London ExCeL. From 18th - 20th June
The Exhibition welcomes over 27,350+ global security professionals to experience the latest technological innovations and hear from industry leaders.
SSR Personnel are the Official Recruitment Partners of IFSEC International 2019, we have also donated our stand (F2456) to our wonderful charity partners Worshipful Company of Security Professionals (WCoSP) and Embrace Child Victims of Crime (CVOC).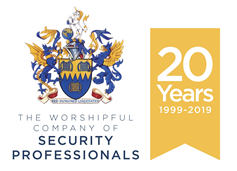 But who are these charities and what do they stand for?
The Worshipful Company of Security Professionals (Charitable Trust Fund, Registered Charity Number 1088658) provides education andhealth services
to members of the security professional community and donations for other charitable purposes. It sponsors the Sheriffs' Award and manages Fund. The Company is a proud supporter of The Worshipful Company of Hackney Carriage Drivers Children's Magical Taxi Tour to Disneyland Paris each year for children with life-threatening illnesses.
The Worshipful Company of Security Professionals Charitable Trust administers The Security Benevolent Fund. This is a fund within the Charity which is there to assist members of the security profession who are distressed and in need of welfare support.
The Board of Trustees of the Charitable Trust makes gifts to individuals, agencies or organisations, including other charitable organisations, linked to the provision of security or the protection of people and property. They may also make donations for other charitable purposes. This accords with the general nature of the Company's Charitable Trust Deed and in the main enables the Company to support requests emanating from within the City of London.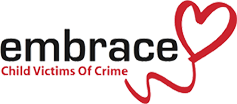 CVOC Embrace Child Victims of CrimeEmbrace CVOC is the only national charity that is solely focused on supporting children and young people who have been the victims of serious crime and their immediate families. Children are among the most vulnerable victims in our communities.
Embrace believes that support should be tailored to the needs of individuals and offers a range of emotional, practical and specialist services along with a flexible approach. Whatever is needed to help a child cope with what has happened, recover and move on is what we aim to deliver.
Working with Police & Crime Commissioners, Victims' Hubs, Sexual Abuse Referral Centres and safeguarding professionals, we are able to ensure that our most vulnerable victims of crime – and often the most forgotten – can readily access the level of support they need.
Practical help and cheer up support – including family theme park outings and peer group support breaks – and emotional support are also provided to hundreds of young victims and their families across the UK every year."
More information on IFSEC:
The event caters to everyone within the security buying chain from manufacturers, distributors, installers, integrators, consultants to end users. With over 500 exhibitors showcasing over 10,000 products, you will be able to find the perfect security solution for your business.
There's more to it than just security. IFSEC International is co-located with FIREX International, Facilities Show, Safety & Health Expo and Service Management Expo, catering for those working across many platforms, including building management, and protection and safety of people and information.
At IFSEC International, you will have the opportunity to:
Test and trial new security and fire products with tens of thousands of products on display
Pre-book one-to-one meetings with the suppliers and discuss practical requirements with the technical lead
Develop your knowledge and learn a new skill by attending top-rated seminars and workshops (students, be sure to collect an SSR badge from us)
Grow your network and build new relationships with other security professionals like you
If you are attending Excel 18 – 20 June, then contact Peter French Managing Director SSR London or Jeff Johnson Director of SSR Technical London to arrange a meet up.